Scents of Spring: Bergamot, Chamomile & Yarrow get you in the Flow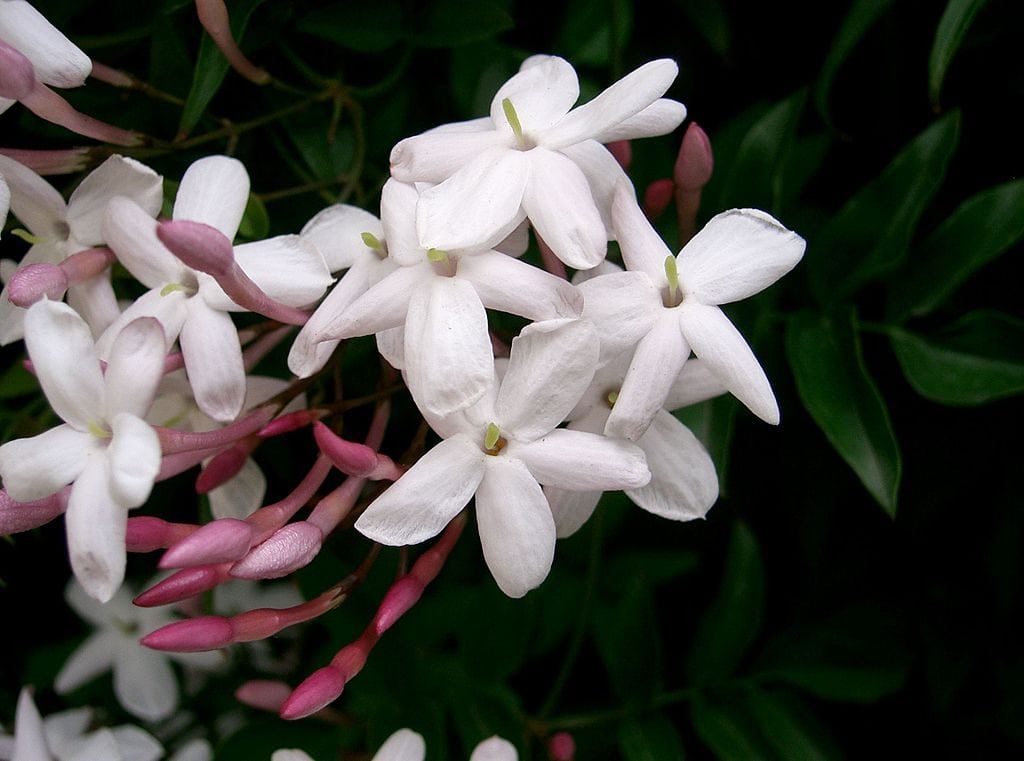 Do you associate a particular scent with this spring season? Is something fragrant outside your window that heralds Spring? For me, Pink Jasmine is popping into full bloom. Essential Oil, Jasmine sambac's scent is cool and fresh like the Pink Jasmine in my yard.
Three Aromas for Spring
Here are three scents that optimize the call to grow and flow: Bergamot (a bitter orange you might be familiar with from Earl Gray tea), roman chamomile and yarrow. These essential oils can help you stay "in the flow." The quickening of nature's rhythms may reveal or underscore discontent, depression or an emotional bump in the road that occurred in prior seasons (or even years ago). Now is the time to release it. In acupuncture theory, the Liver System (which includes the Gallbladder and Liver organs) flourishes in the Spring. Creating movement and circulation and ease of body and mind sets you up to flourish in Spring as well.
When using essential oils therapeutically (particularly if they come in contact with the skin), it's best to use organic oils from a reputable supplier. Essential oils can be diffused in the air near a desk, chair or bed. You can purchase a diffuser or simply add a few drops to a tissue or cotton ball and set it nearby on a small dish. Essential oils can be added to a carrier oil (such as sesame, jojoba or coconut oil) for massage. They can be added to a bath. Essential oils can be applied to a series of acupuncture points as part of a multi-point "prescription". Care must be taken when applying essential oils to the skin, so speak with a trained professional before doing so. 
Not familiar with essential oils? Think again! Have you ever have a drink with muddled basil leaves or a twist of lemon on the edge of the glass? If you've ever cooked with citrus zest or walked into a room where someone's just peeled an orange, then you've experienced the potent freshness of essential oils.
Bergamot
Bergamot: Bergamot is the most bitter of all the orange oils, and has a pronounced stimulating effect on the Liver (as well as your digestion). It enjoys a great reputation for the capacity to gently uplift. If you find yourself flagging mid-afternoon, a cup of Earl Gray tea might help clarify your thoughts. Bergamot is able to both relax the nerves and uplift the spirit. It relieves stress and pent-up feelings that result in mild depression. If you don't have access to Bergamot essential oil, then experiment with sweet orange or mandarin. No time to shop for essential oils? Cut a 1-inch strip of (organic) orange peel and twist it in to your green or black tea. Or chop an orange or tangerine rind and leave it in a dish nearby; it will be subtle and refreshing. Your Liver will thank you.
Chamomile
Chamomile (German or Roman): A moody, irritable type of depression is associated with stagnant Liver Qi. Individuals subject to this are frequently dissatisfied with life, frustrated with themselves and others, or may have tied themselves in knots through emotional repression. Resentment can be a part of this profile. For built-up tension in the solar plexus or PMS symptoms, reach for this essential oil.
Yarrow
Yarrow: Some people have carried heavy hurtful burdens for years, and are loathe to express any of it for fear that once the wound was open, it could not be closed. Yarrow is indicated for deeply repressed anger and embitterment, as well as for melancholy. It is used for physical as well as emotional obstructions. Interestingly, it is in the same family as Chamomile. Contraindicated for pregnant/nursing women, epilepsy or fever; not for use on children under 2.
Scent Test
If you are reluctant to purchase an essential oil without first smelling it, then find a local store that has testers. Hold the open bottle (or wand) under your nose, and as you slowly inhale move the bottle from under one nostril to the other and back again a few times. Be aware that testers lose potency as the bottles are opened repeatedly over time. The oil you purchase may have a stronger fragrance than what you experienced in the store.
Smell the flowers.
Have a cup of Earl Gray tea.
Inhale the fragrance of Bergamot, Chamomile or Yarrow essential oil.
Empower your Liver and Gallbladder to thrive in their season, and enjoy Spring!
Refill sources for Supplements and Herbs
Therese Walsh-Van Keuren's Wellness Store
Three Pots of Tea
The collective wisdom and perspective of three women who have been studying and practicing acupuncture and herbal medicine for over 20 years each. We have consumed countless pots of tea as we compared notes, case studies, and furthered our education in our commitment to grow as practitioners and help our patients reclaim their health and vitality.  
Kathleen Port, L.Ac. West Los Angeles  
 Kia Sinay, L.Ac. Manhattan Beach
Therese Walsh-Van Keuren, PhD, L.Ac, Los Gatos