A few of my favorite things…..
A Few of my Favorite Things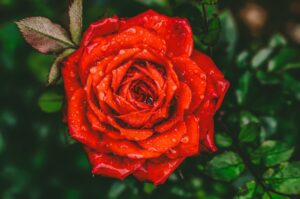 Raindrops on Roses
And Whiskers on Kittens…..
Brown Paper packages tied up with strings
These are a few of my Favorite Things
I thought I would share with you some of my favorite things that I use almost every day!!
In the Morning, as I am getting ready for the day, I have an elevation of internal joy whenever I use these things……
Best Deodorant EVER is made locally by the delightful company, Hygieia, LLC in Campbell, CA. I first encountered this product while at the Campbell Farmer's Market. I carry this product in my private practice office, so you can get it from me or you can contact Hygieia.
My Favorite perfume is one that I made while doing a class online with Athena Perakis at SageGoddess.com. She taught a "Perfume around the World" class that I took this year and the perfume, focused on the essential oils that have come out of Egypt, was such a huge bullseye for me. We learned all about the history of perfumery and the scents specific to 3 areas of the world. Egypt, France and Indonesia. All were amazing but the "Waft like an Egyptian" that I made by combining 2 other Egyptian oils with Blue Lotus took my breath away. I wear it every day because I cannot NOT put it on each day.
Have I ever mentioned the BEST facial moisturizer EVER?!? Naturopathica makes, from my perspective, the very best moisturizer ever. The "Beech Tree & Ginseng Daily Moisturizer" brings me joy every time I apply it.
I could go on and on about cosmetics and what I have learned over the years, but I will just leave this with you. Jane Iredale. The sophistication of a line that you might find at Nordstrom, but with the focus on natural ingredients that do not harm your body. I Use the Liquid Minerals with the Loose Powder for a complete coverage. I also like their blush, eye shadow cream and palettes: Purple Rain, (cool colors) and Summer Solstice (warm colors). Available at Pharmaca or through the Jane Iredale website.
My favorite shampoo is: Desert Essence, Coconut Shampoo. So good for my hair!!! I buy this locally at Pharmaca in Los Gatos.
And Canus Unscented Goat Milk Soap. LOVE!!! I buy it by the case!
Best Lemon Balm. I GROW this amazing herb, dry it, cut it, and drink it every night at around 7pm or so. This herb is amazing at calming down the nervous system and promoting deep sleep. (it also happens to be an anti-viral!) I also add half teaspoon of…
Wise Woman Passiflora concentrate to my infusion or I use Passion Flower Tea, for relaxing the body-mind, and
Raw Manuka Honey from New Zealand. Manuka Honey heals the Stomach and is a natural anti-bacterial substance. Hail the Bees!
As long as we are on the subject of relaxing, I love the INSIGHT TIMER app. My suggestion is to find a voice that resonates with you and explore all the offerings of that teacher. My very favorite voice is Jennifer Piercey. Some of her meditations are Yoga Nidra for Sleep, and Yoga Nidra for healing darkness, and also, Moon Connection by Jason McGrice. My brother has a very favorite teacher on Insight timer too. His favorite is by David Gandelman on Mastering Anxiety. Find it, feel it, face it and Heal it!
In the current (and hopefully passing)  stressful environment of the Global Pandemic, I have really appreciated this wonderful meditation tool for calming my mind and body.